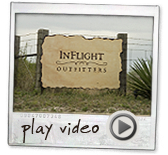 About us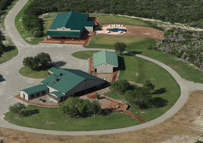 Our goal at InFlight Outfitters is simple. And it's something we strive hard to achieve each and every day. We are committed to providing a warm, comfortable and friendly environment, as free as possible from the hassles and worries of everyday life.
We want each of our clients to relax and indulge themselves in a peace and tranquility that they just can't find in their daily world. Bountiful feasts, cigars by the outdoor fire pit, Kicking off your boots in front of our cozy stone fireplace after an exhilarating day of hunting, fishing or target shooting, feeling the excitement of a covey rise...these are the memories we aim to send you home with. Southern Texas hospitality is what we are about, and a desire to share that hospitality with others is sincerely our joy.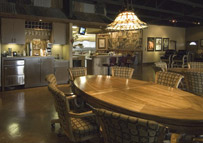 Simply, we want you back. Our intent is to spoil you and your guests into leaving our piece of heaven with full anticipation for your next visit with us at our ranch.
Our vision is forever expanding and continually finding new ways to make our services here at this world class hunting ranch even more comprehensive than before.
Check in often as we have some very exciting things in store for our future that will bring nothing but greater value to you, our client.
We have heart. We love what we do. And we hope that it shows in our approach to each and every day here at the ranch, as well as in our approach to our expanding future as your World Class Hunting &Lodge Retreat in South Texas!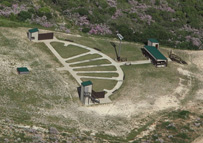 Our seasoned staff is led by our Ranch General Manager David Green. David's experience includes 8 years in the Restaurant &Bar Industry, 23 years in the Outdoor Entertainment Industry including Fish &Game Outfitting. We have put the best people in place to ensure that the quality, integrity and consistency of our product are second to none.
We believe you will find our South Texas Staff is a notch above the rest, and possess qualities such as friendly, professional, knowledgeable, attentive and driven. Our people enjoy what they do and it shows.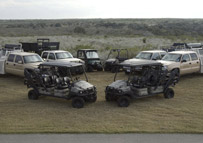 It's a family environment here at Inflight Outfitters. During your stay you'll see our staff's consistent efforts from cooking and cleaning, to preparing for the hunts, to maintaining and caring for the dogs. It all works in sync to create what we believe is the very best value and most satisfying experience a hunter can find anywhere in Texas.
We're always "on the hunt" ourselves...for quality staff members. Our current growth track is continually presenting new opportunities in our ever-expanding staff. From general laborers to chefs to guides, come be a part of this exciting family of pros. Call or write for more information. All guests must sign a Liability and Indemnification Release upon arrival